By Riinu Ots | August 29, 2018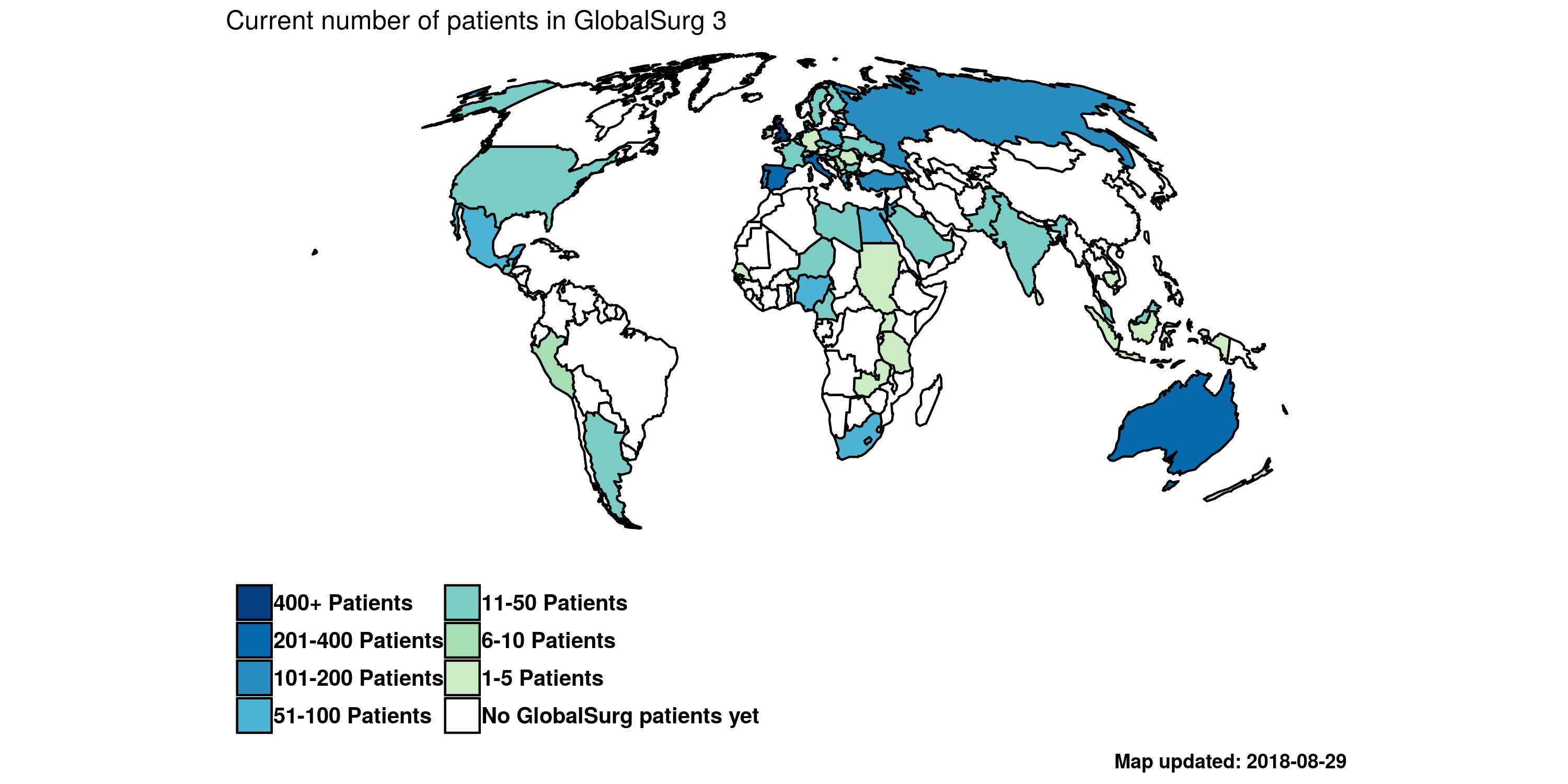 Over 1000 patient records completed and 352 new collaborators have joined this month alone!
A live-updating dashboard can always be accessed at our GS3 in numbers tab: http://data.globalsurg.org/numbers/
In August, 67 new hospitals have registered and we have welcomed 3 new countries to GlobalSurg 3 – welcome to our new collaborators in Madagascar, Namibia and Algeria. Full numbers update below
Thank you and well done to this month's top recruiting hospitals (in no particular order):
Central University Hospital Of Asturias (Spain)

Addenbrooke's Hospital (UK)

Royal Devon and Exeter Hospital (UK)

Álvaro Cunqueiro Hospital (Spain)

Lithuanian University of Health Sciences Kaunas Clinics (Lithuania)
2 months of data collection left – still time to register and be part of the biggest ever international study into cancer outcomes!
Register at https://is.gd/gs3_registration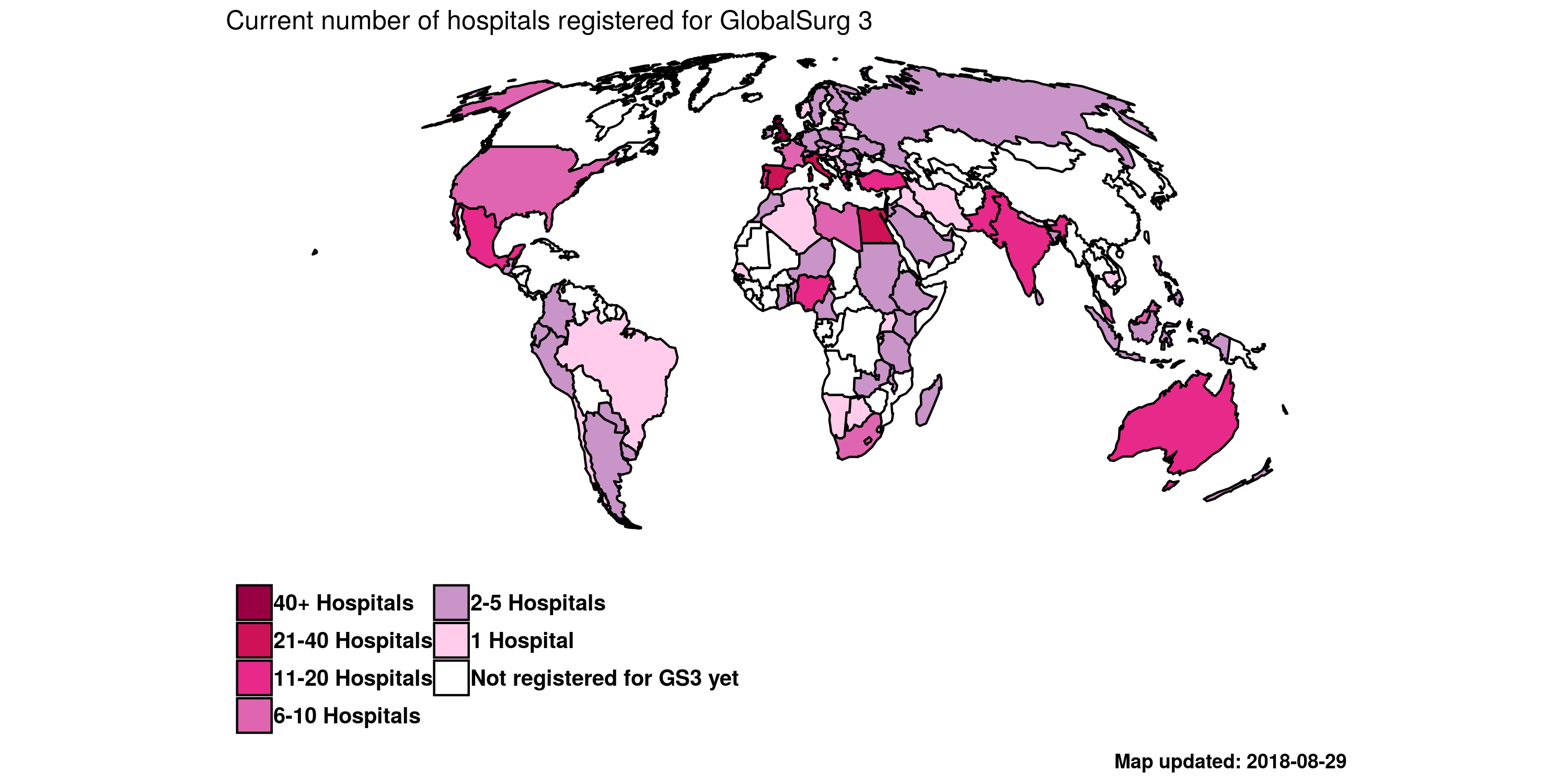 2187 collaborators (+367) now registered to take part in 900 (+143) mini- teams

479 (+67) Hospitals in 87 (+3) countries currently collecting data

3591 (+1206) patient records entered into REDCap, 2249 (+1138) patients' data already completed

96 countries now confirmed as taking part with a further 5 pending

132 National Leads and Co-leads

Does your country have a lead? Find out here http://globalsurg.org/local-leads-contact/
(Numbers in brackets indicate increase since July)
Are you in a country not yet on our GlobalSurg 3 registration map? Would you like to take part in an International study and help improve outcomes after cancer surgery?
Subscribe to our mailing list or contact us to join the biggest Global Surgical Outcomes Collaborative in the world.
Be part of GlobalSurg!