By Riinu | July 25, 2018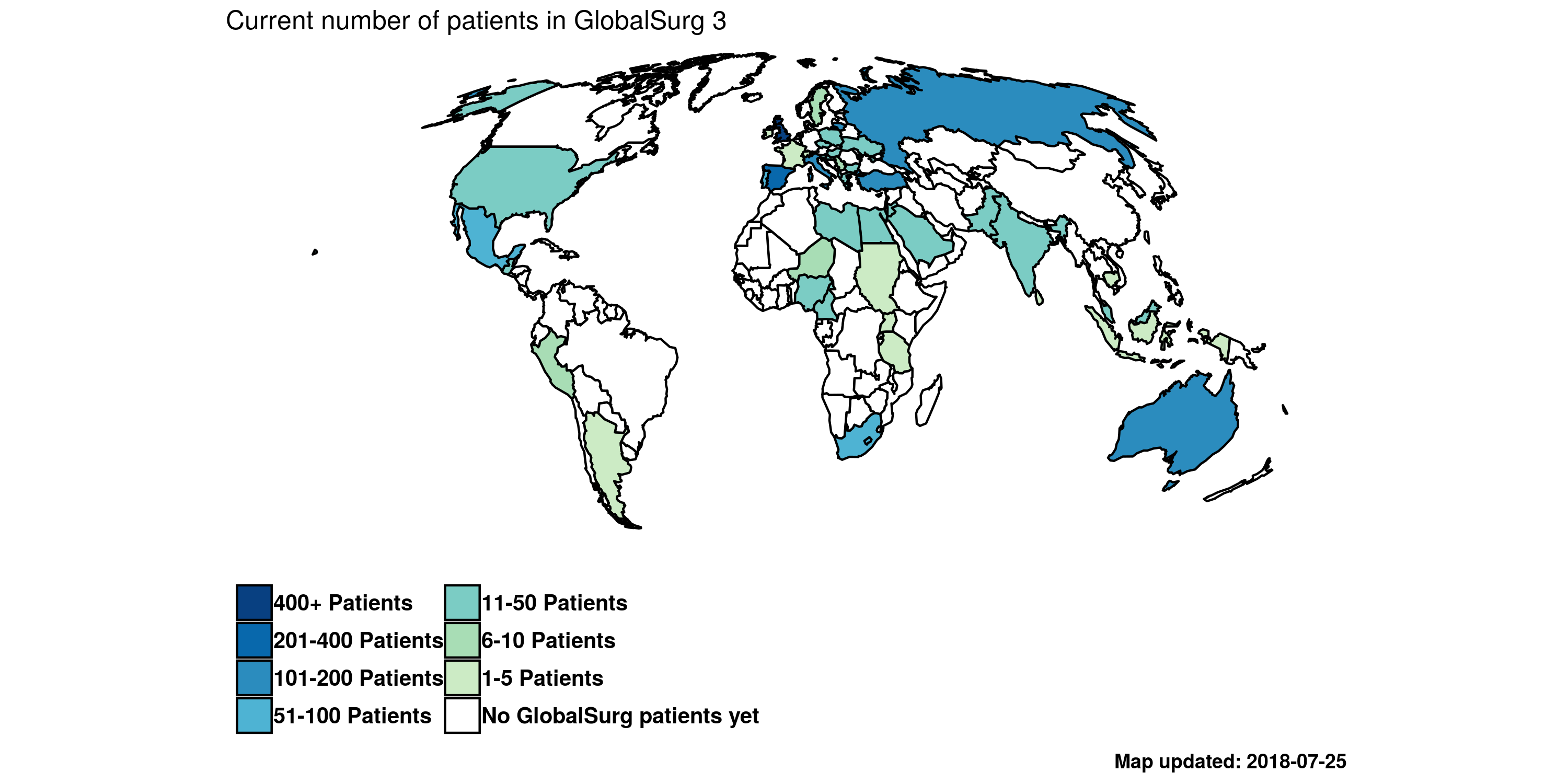 A live-updating dashboard can always be accessed at our GS3 in numbers tab: http://data.globalsurg.org/numbers/
We're delighted to see India making into it into the top 5 countries with the most registrations - thank you & welcome to all GlobalSurg Collaborators in India.
This month GlobalSurg 3 has passed several important thresholds - over 1000 patient records completed and we now have more patients than collaborators in the study.
Thank you to everyone!
1820 collaborators now registered to take part in 757 mini-teams

412 Hospitals in 84 countries collecting data

2385 patient records entered into REDCap, 1112 patients' data already completed

Register at https://is.gd/gs3_registration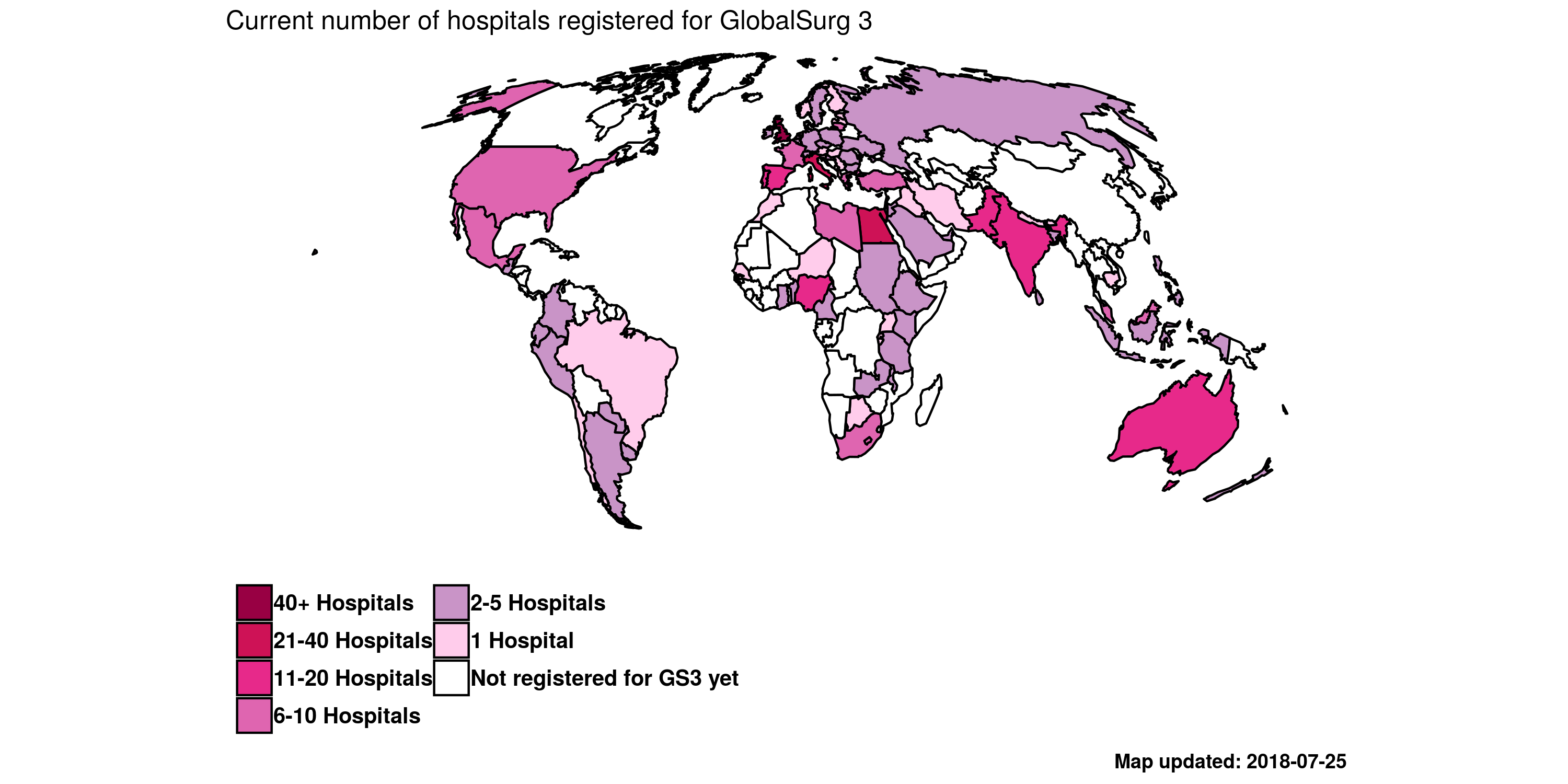 Are you in a country not yet on our GlobalSurg 3 registration map? Would you like to take part in an International study and help improve outcomes after cancer surgery? Subscribe to our mailing list or contact us to join the biggest Global Surgical Outcomes Collaborative in the world. Be part of GlobalSurg!